Become deeply connected with self as you immerse yourself. 
You will deeply engage with all parts of self, mind, body & soul. 
This is a deeply personal experience.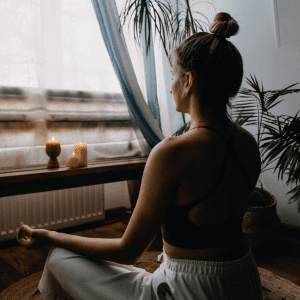 Immersion is the opportunity to deeply connect with yourself, energetically, mentally, spiritually and physically.  This in-depth session is an opportunity for you to deep dive into all aspects of yourself to realign, rebalance and find the insight, inspiration and clarity you are looking for.
Through energy healing your energy field and chakras will be explored, rebalanced and cleared.  This alignment will help you to feel more balanced, centred and connected in your auratic and physical bodies.  This will allow you to be more open to connect with your soul, granting access to the messages from within to come forward for guidance and provide clarity around current situations or past experiences.  This can ignite healing to occur and greater awareness to unfold.  With this discovery and insight in hand exploration of practical tools and discussions can take place for a way forward.  Be this overcoming blocks, examination of how the past is impacting you now, this will allow for transformation, presence, deep clarity and insight to transpire. 
Immersion is truly a wonderful gift to self for clarity, connection and realignment.  This all gives permission and desire for you to live on purpose, feeling in flow, present and free.
Continued support is included after the immersion experience (3 hours) with two online follow up sessions (1 hour each) within a month after the immersion session.  Modalities accessible include energy healing, soul journeys, holistic counselling and holistic soul coaching and meditation.  Modalities used will depend on individual needs.
Book a discovery call to discuss Immersion further and to book your appointment.
Introduction offer: $400 (usual price $555)
It's time to be your best - Contact me today
We collect your name, email address and message when you submit this form. We will use this information to provide the services requested and for our records. For more information please refer to our privacy policy.